TRANSFORM YOUR FACEBOOK PAGE
INTO A LEAD-GENERATIN'
CUSTOMER-COMMUNICATIN'
MONEY-MAKIN' SHOWCASE!
(Powered by 22Social)

Watch This Video
It will change your view of Facebook.
Guaranteed.
↓ ↓ ↓ ↓ ↓ ↓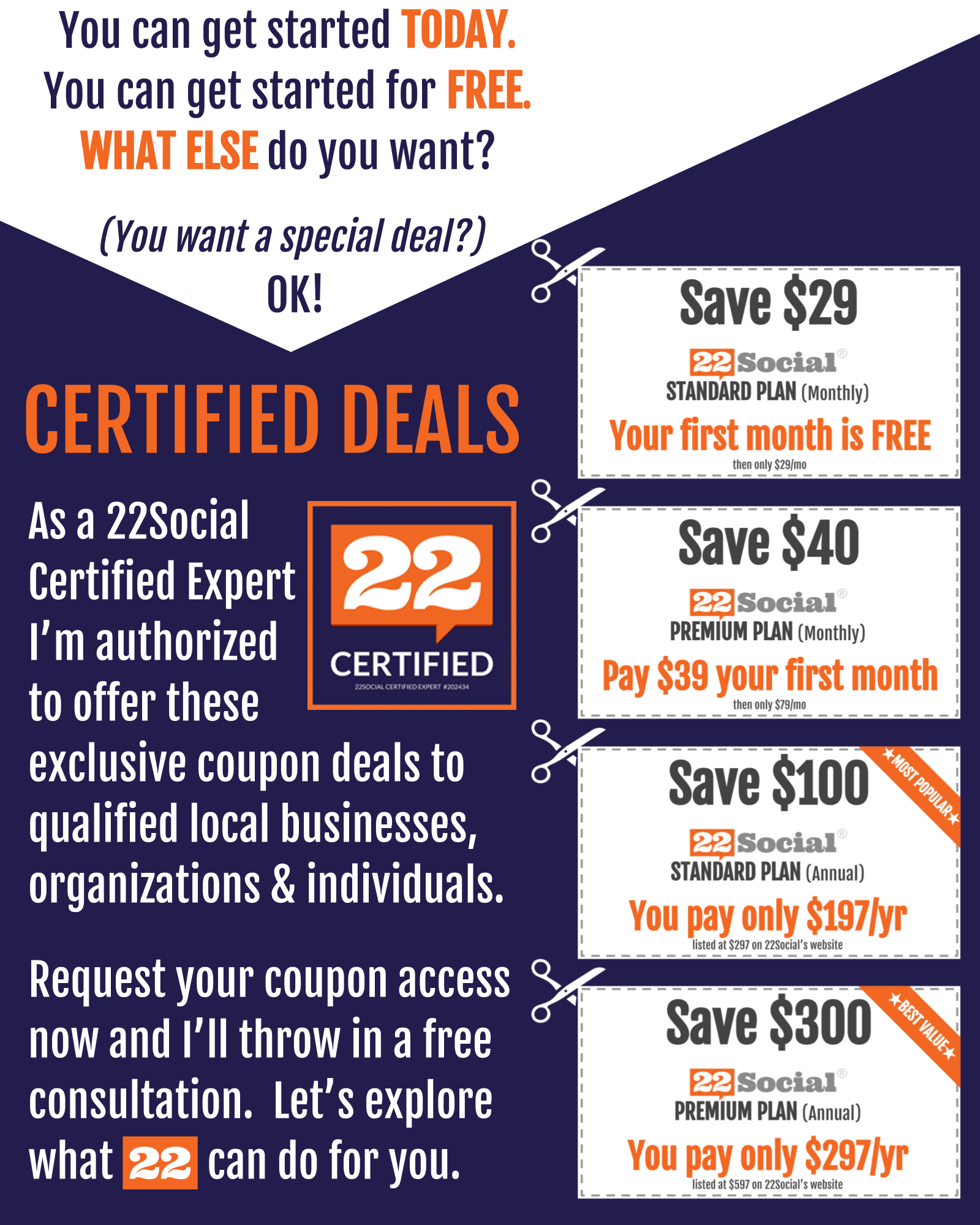 Hit the GIMME button to claim your coupons. 
↓ ↓ ↓ ↓ ↓ ↓
NOTE:  If you want to experience how 22Social works, don't hit the GIMME button here.  Check it out on our Facebook page instead.
22Social lets us duplicate everything you see here – right on our Facebook page.
 In fact the process is easier  – no need to fill in any forms!  22Social captures your Facebook name & email automagically.  All you do is click a button to confirm.

And think about how you could be using it for YOUR business…